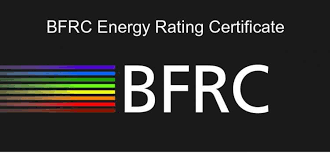 B.F.R.C. – Proof your windows will work, as promised.

The British Fenestration Rating Council is the UK's most trusted rating council for verifying the energy performance of windows and doors. In 1997, BFRC was founded to establish the window energy rating system for the UK, to raise standards and drive performance in the industry. Now the BFRC is Europe's No. 1 ratings council, with the most widely used rating system.


Find out more about the B.F.R.C. here.
http://www.bfrc.org/
Why Energy performance matters http://www.bfrc.org/homeowners
PVC windows – all our PVC windows come with a BFRC (British Fenestration Rating Council) rating. Individual, personal certificates are provided on request for every installation to certify the highest of thermal insulation. These certify A and A+ rated windows, with an official licence number and a simulation report number.