We are D'Best
D'Best Windows & Doors is a family run business located in Swords, Co. Dublin.With over thirty years' experience in the industry, we supply PVC windows and doors, composite doors and conservatories to properties throughout Leinster.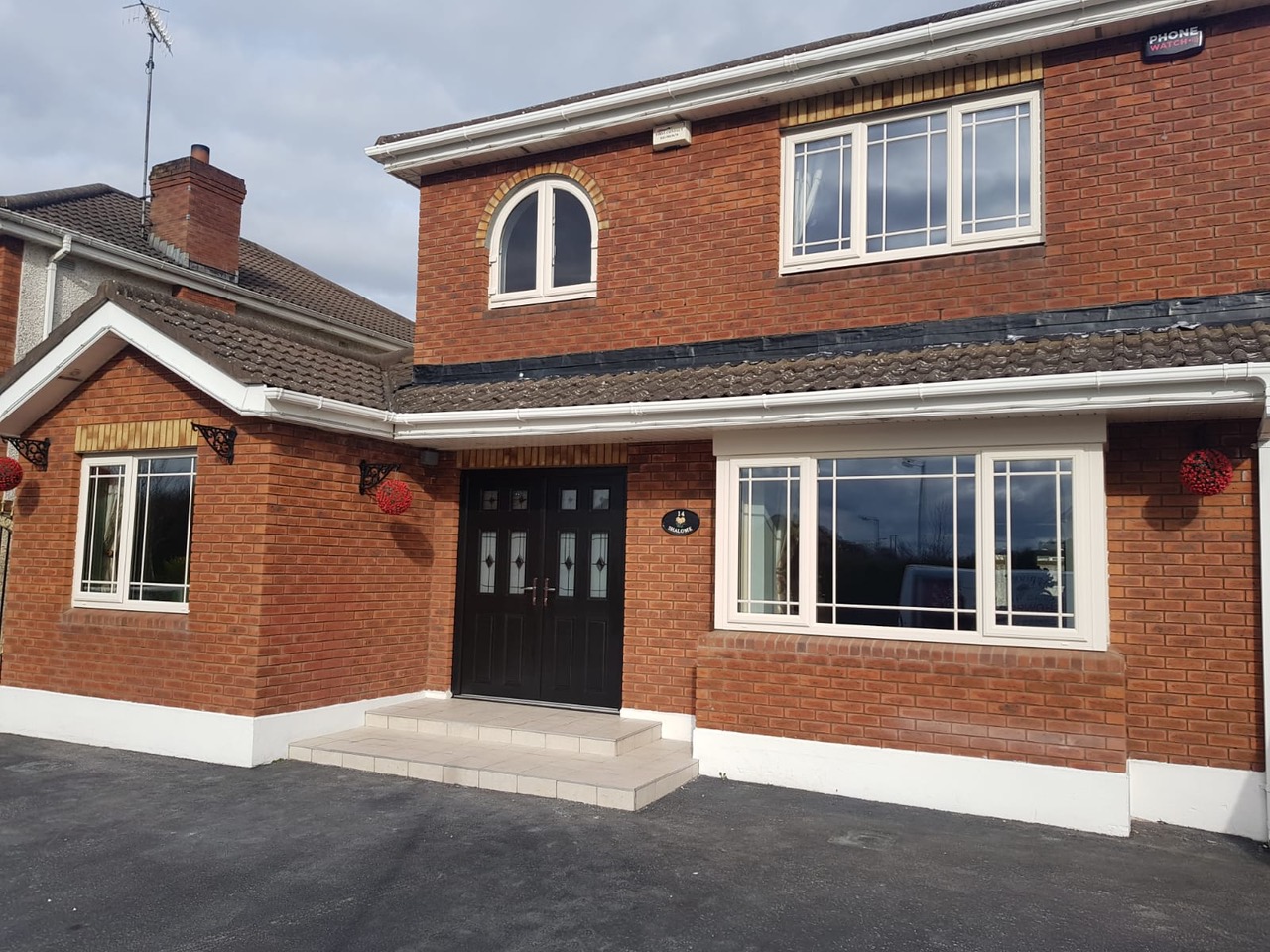 Our Team
Mick began his glazing career with an apprenticeship in 1981, and still works his passion in the window business today. Following successes in family glazing companies through the years, he expanded to D'Best in 2007. There's one thing which has remained throughout the years: customer satisfaction.
He and his team have now further expanded to open a brand-new windows and doors showrooms in the Swords area. You can find our range of composite doors, PVC windows and more on show at Unit 16 Seatown Business Campus, Greenfields, Swords, Co. Dublin.
The D'Best team of fitters are highly qualified, efficient and courteous. We always operate to the highest standards when working on your property. This is while doing our utmost to keep any disruptions to your daily home life to a minimum.
And it doesn't stop there! Our after-sales customer care team is always available to follow up any surveillance work finished, so you can be assured of 100% satisfaction and the perfect finish every time.
All enquiries are welcome, no matter how big or small your project, we would be delighted to hear from you!
Mick & Team,
DB W&Ds
"We were recommended D BEST Windows by our neighbours.
After researching 5 different companies, we decided to give the job to MIchael and his team!
The work was carried out in a very professional and efficient manner and the guys were extremely friendly and mindful of the rest of our house.
They also keep disruption to the minimum.
Their work ethic was to the highest of standards and we would recommend them without a shadow of a doubt to anyone looking to get a superb job done! 😉😀👍
If you are considering getting work done, along these lines in your home, please do not hesitate to drop by and view our windows.
Two very happy customers,
Tony and Phyllis O' Toole."

"5 ⭐️ After getting 10 quotes, I went with Mick and his team at D'Best windows & doors! The company did an amazing beautiful job with the best quality, price and a 15 year warranty! Thank you Mick for my stunning blue door and windows! A nicer guy you could not meet …. 
Their customer care focus is so on point and they were very efficient and and no mess anywhere, they were also extremely patient and helpful with our choice of materials! 
Sharon & Alan."

"Excellent service – replaced all windows and new door. Really good price yet top quality materials. No messing about, the lads work really hard and get the job done and even tidy up! Highly recommend."

"excellent workmanship. very clean workers. would highly recommend"

"Thanks to Mick for fitting a lovely door for me. I received great customer service from the first phone call. Mick is great to work with and I would highly recommend this company for windows and doors."

"A great service provided by the DBest windows & doors.
A very competitive price together with an excellent professional service.
The work was top class, the workers very clean & tidy. Could not ask for a better service.
The windows & doors were exactly what we ordered. Would not hesitate to recommend Mick & DBest Windows & Doors.
Audrey & Val Darcy"

"We had all our window's replaced by Mick and his team. We could not have been happier, the window's are top quality and the work was carried out to the highest standard's, plus the price was unbeatable.
5 ⭐ Highly recommended"

"My parents had UPVC windows installed very recently by DBEST windows.
Mike was excellent with regard to his sales pitch and was very reassuring with regard to the quality of the work to be done.
On the day, Sean and Dave arrived and got straight down to work, their finish of the work involved was excellent.
HIGHLY HIGHLY RECOMMENDED"

"I had done plenty of research on window and door companies before I got my Composite Doors and UPVC windows. Other companies were all so overpriced. I seen an add in the paper for DBest windows so gave them a call. Mick came out had a look, nothing was a problem and they really did come in at the best price for top quality Composite doors and UPVC windows. Their gaurantee is longer than other other companies which also made my mind up. They left my home spotless. DBest deserve this glowing 5 star review. 
I 100% recommend. 
Thanks Mick and team."

"We had a full installation recently done by DBest WIndows and Doors! To say that we were extremely impressed with the work carried out is an understatement! It was of the highest, professional standard and extremely high spec.  Mick and his team are simply fantastic, efficient and clean. If you would like to see their work, contact Mick and come out and have a look."