Features of Apeer Doors Dublin
we are offering each customer high-quality, cost-effective Apeer Doors Dublin products. A high-quality Apeer door dublin can add aesthetic value to your home, save you money in heating and cooling costs, and add another layer of security. The back door is the feature of many homeowners, yet it is just as important, if not more so than your front door.
Research shows that thieves are 70% more likely to target your back door in an attempted break down simply because many homeowners own inferior back doors, and back doors are generally out of sight. If you are looking to renovate your home or simply update a few features, a new door is a great way to make a positive change . Bi-folding doors are one of the most product for home improvement market today. They are a sophisticated ,home improvement product.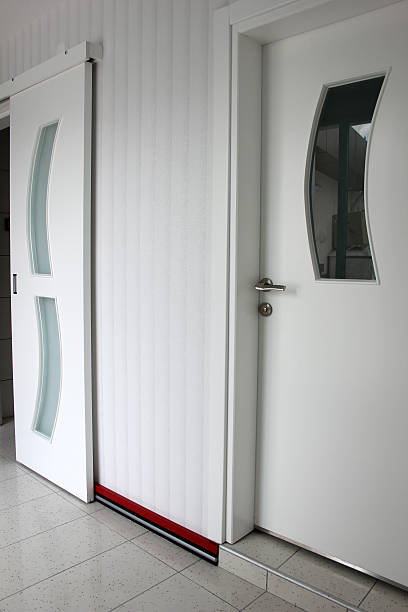 All Apeer Doors can be rated energy door
All of our Apeer doors are made of fiberglass and high-density polyurethane materials. Our Apeer Doors Dublin are achieved maximum A rating.If you want to use glazing on the front door our experts of Apeer doors Dublin can use fully thicker, triple insulated, low E gas filled glass units which results high benefit from the extra sun light. The non-conductive double-sealed spacing inside the panes of glass improves thermal performance and longevity of glazing. Our Apeer doors add some additional draught protection by creating a secondary rebated seal.
The Apeer Doors are 3 types.The Main Apeer Range,The New Modo Range and The Diamond Door Range.In Apeer doors every detail is carefully studied to make a difference. So when we put the finishing touches on, we put just as much attention and effort into things like trims and glazing beads as we do into the overall finish of the door. Our raised wood-effect edges and triple- or double-insulated handcrafted decorative glass may be more difficult to achieve, but they are what make an Apeer door so unique.
Incorporating glass into our Apeer door is an easy way to add personality and light to your living space. All of our beveled glass, fused tile and sandblasted glass designs are handcrafted by our decorative glass experts. Each design is then integrated into our exclusive triple or double glazing units and then highlighted with a matching wood effect and raised internal molding on the door frame. We have ensured that these glazed units are only accessible from the inside, further improving the front door security features and making renewal or replacement easier.
Our highly durable and easy-care paint finish is designed to maintain its great appearance year after year, both outside and inside. Choose the perfect color for the outside of your door and match it to the perfect color for the interior. To ensure absolute consistency even when the door is open, the colors of each edge are carefully coordinated.
Apeer "Diamond" doors are a new single rebate GRP door providing a new outlook on the door market with a choice of sleek and sophisticated door styles to suit every home. Each style has range of exciting glass designs featuring a blend of fused tiles, sandblasting and glass bevels complemented with resin lead and coloured film.
D'Best Windows & Doors is a family run business located in Swords, Co. Dublin.With over thirty years' experience in the industry, we supply PVC windows and doors, composite doors and conservatories to properties throughout Leinster.
Mick began his glazing career with an apprenticeship in 1981, and still works his passion in the window business today. Following successes in family glazing companies through the years, he expanded to D'Best in 2007. There's one thing which has remained throughout the years: customer satisfaction.
He and his team have now further expanded to open a brand-new windows and doors showrooms in the Swords area. You can find our range of composite doors, PVC windows and more on show at Unit 16 Seatown Business Campus, Greenfields, Swords, Co. Dublin.
The D'Best team of fitters are highly qualified, efficient and courteous. We always operate to the highest standards when working on your property. This is while doing our utmost to keep any disruptions to your daily home life to a minimum.
And it doesn't stop there! Our after-sales customer care team is always available to follow up any surveillance work finished, so you can be assured of 100% satisfaction and the perfect finish every time.
All enquiries are welcome, no matter how big or small your project, we would be delighted to hear from you!